Do you really understand the extent of the murders by abortion?
The horrific number of babies murdered in our nation is over three thousand babies EVERY SINGLE DAY..
I want to try to hit that number home by making Population Parallels using cities and towns in the "Sooner" State.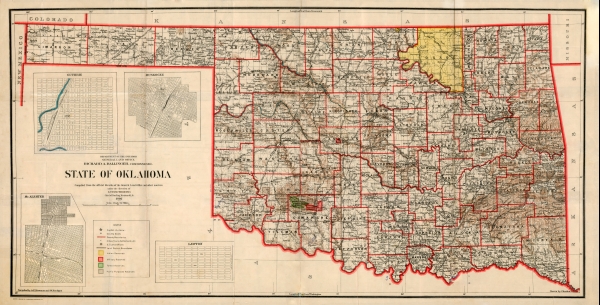 Picture in your mind, if you can, the intentional slaughter of every born person in the city of Roland
(population of 3,169) happening EVERY DAY!
O
r the intentional slaughter of the combined citizens of
Vera (241),
Kiowa (731),
North Enid (860),
Wanette (35o), and Covington (527) EVERY DAY.
The populations of Marlow (4,662) and Pond Creek (856) EVERY 2 DAYS!


The population of Clinton (9,033) EVERY 3 DAYS!
The populations of Seminole (7,488) and Miami (13,378) EVERY WEEK!

The population of Stillwater (45,688) EVERY TWO WEEKS!


The population of Edmond (81,405) EVERY MONTH!

Think of it
—
the current amount of children that are brutally sacrificed to the god of Self in our country is like having the populations of

Ponca City (25,387),
Bartlesville (35,750),
Guymon (11,442),
Woodward (12,051),
and
Broken Bow (4,120
)
—all
murdered in ONE MONTH.
And then the populations of
Ada (16,810),
Moore (55,081),
Marlow (4,662),
Boise City (1,266), and
Noble (6,481
) the NEXT MONTH.
Followed by the murder of the populations of
Muskogee (39,223),
Elk City (11,693),
Yukon (22,709), and
Tahlequah (15,753) the THIRD MONTH.
And the murder of the populations of
Owasso (28,915),
Choctaw (11,146) and
Ardmore (24,283), with
Poteau (8,520) and El Reno (16,749) thrown in the the FOURTH MONTH.
After only 4 months of such mass murder, by year's end it would still leave enough time to kill off the populations of
Broken Arrow (98,850),
Altus (19,813),
Salpulpa (20,544
)
and Norman (110,925
)!
Oklahoma City
(579,999),
Lawton
(96,867),
and
Midwest City
(54,371) would be totally gone BEFORE OCTOBER.
If the murders of the preborn across our nation were actually murders of the born in the state of Oklahoma, the ENTIRE STATE POPULATION (3,751,351
people) would be gone in 4 short years.
The "Sooner" State would be COMPLETELY empty.
And that is just the number of reported abortions.
Wake UP, citizens of OKLAHOMA!!!
The Abortion Holocaust is Greater Than You Think.
If this seems horrific to you, imagine the indignation of the all knowing God of heaven,
Who has made these precious babies in His image!
Who declares them to be His heritage and a blessing!
Who sees their slaughter in the secret places!
Who hears the cry of their innocent blood!
Who commands US to open OUR mouths for those who have no voice, for those who are being slaughtered!
Who commands US to warn the wicked and rescue the weak!
Who will bring judgment to a people that allows the shedding of innocent blood to happen in their communities without seeking justice!
:1 "And the LORD spake unto Moses, saying,"
:2 "Again, thou shalt say to the children of Israel, Whosoever he be of the children of Israel, or of the strangers that sojourn in Israel, that giveth any of his seed unto Molech; he shall surely be put to death: the people of the land shall stone him with stones."
:3 "And I will set my face against that man, and will cut him off from among his people; because he hath given of his seed unto Molech, to defile my sanctuary, and to profane my holy name."
:4 "And if the people of the land do any ways hide their eyes from the man, when he giveth of his seed unto Molech, and kill him not:"
:5 "Then I will set my face against that man, and against his family, and will cut him off, and all that go a whoring after him, to commit whoredom with Molech, from among their people."
WAKE UP, OKLAHOMA! WAKE UP, CHURCH!
Let us NOT hide our eyes!
Let us NOT be silent NOR absent when they are being slain!
Let us plead for justice and call for truth!
May our communities awaken and repent of our apathy toward culture of child sacrifice that is murdering our neighbors!
If this post agitates your conscience, and you desire to do something practical to oppose the evil slaughter done to your preborn neighbors who are murdered at the rate of TWO EVERY MINUTE, then you have an opportunity on the 26th of June, 2018, to vote for a man for governor who will seek to END THE SLAUGHTER of the perborn IN OKLAHOMA.
His name is Dan Fisher, and he is an abolitionist.
The other candidates claim the moral opinion of "prolife"
—but they are completely content with keeping baby murder legal and will continue to only
regulate this evil as if it is healthcare. Dan is the only candidate who has promised to move to abolish abortion as the murder that it is.
Think of it...Oklahoma has the opportunity to restore equal protection for ALL their people Sooner than the rest of the states in the Union. Oklahoma can set the example of justice and truth for the nation.
P
lease go right now to Dan Fisher's Website. Look at his plan. Vote for this man ASAP.
And then go to Abolish Human Abortion and learn how to engage biblically and justly for your preborn neighbors in a culture of sacrifice. Become an abolitionist yourself.
The citizens of Oklahoma need to rise up and establish justice and equity, no matter what the rest of the nation does.
Abortion must be abolished.
(Using a 2010 census as source for population numbers http://www.togetherweteach.com/TWTIC/uscityinfo/36ok/36ok.htm
)